BREATHING EASY WITH THE REME HALO IN-DUCT AIR PURIFIER
Enjoy Healthier Living With Expert Indoor Air Quality Solutions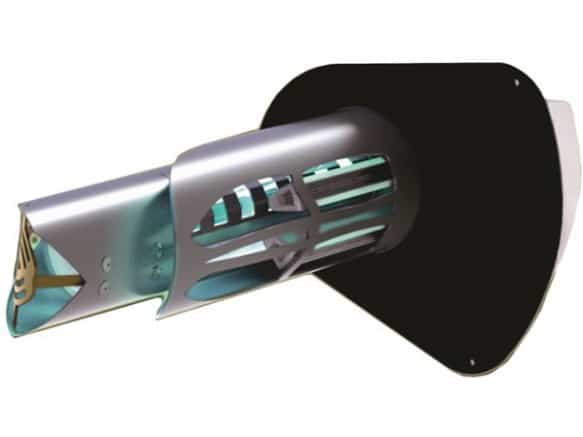 For most people, breathing is automatic. But for people with respiratory conditions, every gasp can be a struggle, repeated over eight million times a year. And with families spending more time at home, Ainsworth & Co knows that indoor air quality has become even more vital. This is where modern technology comes to the rescue, with the next generation of IAQ technology. Purifying all the air running through your central air conditioning system, the award-winning REME HALO in-duct air purifier keeps your entire home wholesome.
Pure indoor air keeps people healthy
Eliminating sick building syndrome risks through removing pollutants and odors, this discreet device is the perfect solution for keeping families and employees happy and healthy throughout the year.  
Poor indoor air quality triggers respiratory problems in millions of people every day. But for people who exercise indoors – like children playing and TV workouts – the risks are even higher.  
Following in the footsteps of Mother Nature
Guess what's the world's best air purifier? Fresh air! The problem is that heat, cold, noise and airborne contaminants often make it hard to bring Gaia's own gift into our homes and offices. It's a distressing thought, but indoor air can be up to a hundred times more polluted than the outdoors.
This is where the REME HALO in-duct air purifier steps into the breach. Recreating Nature's own way of purifying air with no need for open windows, it sanitizes the three main indoor air pollutants: gases, particulates and microbes.
Cutting-edge technology with natural cleansers
Using reflective electromagnetic energy technology, this cutting-edge device is easily installed in any HVAC system air ducts. Here, it produces hydrogen peroxide plasma. Found in the Earth's atmosphere, hydroperoxides are natural purifiers.
This plasma is distributed from the plenum to the air handler and ducts, and from there to living spaces. An added advantage: charged hydrogen peroxide plasma causes clumping, so polluted particles form larger fragments that are more easily trapped by HVAC filters.
Reminder: don't forget to change those filters regularly!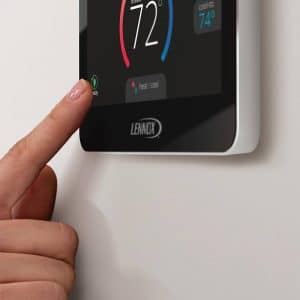 Check out the health benefits of the REME HALO in-duct air purifier
Certified by the USDA, the FSIS and the FDA, this powerful solution for upgrading indoor air quality is so effective that it's used in ultra-hygienic facilities like field hospitals and food processing plants.  
In the private sector, it keeps people healthier and happier, at work and at home. Here's how:
 kills up to 99% of airborne bacteria, spores, germs, microbes and viruses;

sweetens air by removing odors left by cooking and smoking, as well as pets and unwashed clothes.

clumps airborne particulates like pollen, dust and dander, for more effective filter performance;

ensures better health through easier breathing and deeper sleep, with fewer asthma attacks, allergies and infections.
Healthier budgets as well!
Integrating seamlessly with almost any HVAC system, these devices can be installed quickly and easily by certified technicians. While reducing wear and tear on HVAC systems,  they recoup their upfront costs in just a few years, through fewer repairs and lower energy bills.
Almost silent, budget-friendly REME HALO in-duct air purifiers work well in almost any residential or commercial context, from family homes to retail stores, hotels and restaurants.
Upgrade the quality of life with Ainsworth & Co
Surveys show that average Americans spend 87% of their lives indoors. That's why clean indoor air is not just a convenience – it's a matter of health and hygiene. So if you want to discover how the REME HALO in-duct air purifier can make life better for your special people, contact Ainsworth & Co for a free estimate: (281) 502-5365.
Get in touch with us to kickstart your journey to a healthier, more comfortable home. For more information about our indoor air quality solutions, including HVAC repair, just give Ainsworth & Co. Air Conditioning – Heating a call at (281) 837-8454 or complete our request form.
Indoor Air Quality - Servicing The Baytown, Mont Belvieu, Highlands, TX, And Surrounding Areas