Maintenance Plan In Baytown, TX
Precision Tune-Up Procedures Include:
Clean condenser coil
Clean evaporator coil (if accessible)


non accessible coils would include up flow coils and box coils with no access
mobile home coils with all electric systems will not be cleaned in place due to water damage to the electrical components below. There will be an additional charge for removing the equipment from the cabinet for cleaning.

Clear condensate drain lines
Measure temperature difference
Check refrigerant for proper levels
Measure voltage and amperages on motors
Tighten electrical connections
Inspect duct system
Clean and adjust blower components
Replace customer provided filter
Test safety controls
Monitor operating pressures
Monitor flue draft
Inspect Heat Exchanger
Clean burners if necessary
Inspect circuit board for proper operation
Inspect induced draft motor
Perform carbon monoxide test on gas furnace
Did you know that we also offer insulation?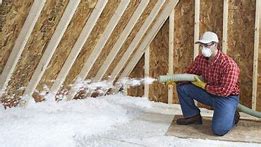 Lower your utility costs, save money by adding insulation in your home. You'd be surprised how much money you are losing by letting your cold air escape. Call Ainsworth today! 

Our maintenance agreement includes two precision tune-ups. One tune-up is included in the summer for your air conditioning system and one tune-up for your heating system in the winter. Should you need additional service or repair within the year the maintenance plan takes effect, there will be a service/diagnostic fee for service calls but there will be a 10% discount for repairs on equipment by being a member of the Comfort Club Program. Additional benefits are improved efficiency, extended life on your equipment and improved capacity. A maintenance agreement customer receives priority same day service. 24 hours a day. 7 days a week.
* Discounts do not apply on the purchase of new equipment or duct change-outs.
Service Agreement Customers will be contacted for an appointment to schedule maintenance in the summer and maintenance in the winter. If your service agreement is paid in full and a seasonal tune-up is due, and you would like your tune-up scheduled early. Feel Free to call (281) 837-8454 in advance and we will schedule your tune-up at that time.