Air Conditioning services In Baytown, Mont Belvieu, Highlands, TX, And Surrounding Areas
Premier Provider of Residential Air Conditioning Solutions
Ainsworth & Co. Air Conditioning – Heating has helped Texas homeowners meet their heating and cooling needs since 1947. We stay on top of our game and continue to provide the sort of service that earned us our stellar reputation over the years.
Stellar Reputation. Over the years, we've earned the trust and respect of homeowners in the areas we serve. Being a locally-owned and family-operated HVAC company, we take our customers' trust seriously. Besides being fully licensed, bonded and insured, we consistently deliver the exceptional service our clients have come to expect. We take pride in our A+ rating from Better Business Bureau®️.
Superior AC Products. We carry quality cooling systems from Lennox®️, one of the country's leading HVAC manufacturers. You can count on us to bring you the best quality air conditioner solutions for your needs, as well as other HVAC services including energy-efficient heat pumps and indoor air quality solutions. All our products carry top-quality warranties to keep you and your investment protected.
Top-of the-Line Workmanship. Our HVAC technicians are highly trained, and NATE-certified to ensure that all your needs, from AC installation, repair, and maintenance to indoor air quality upgrades, meet with your satisfaction.
Quick Response, 24/7/365. Ainsworth & Co. Air Conditioning – Heating offers 24-hour emergency service, seven days a week, 365 days a year! Give us a call anytime and our professional team will be ready to take your call and resolve your issues as promptly as possible.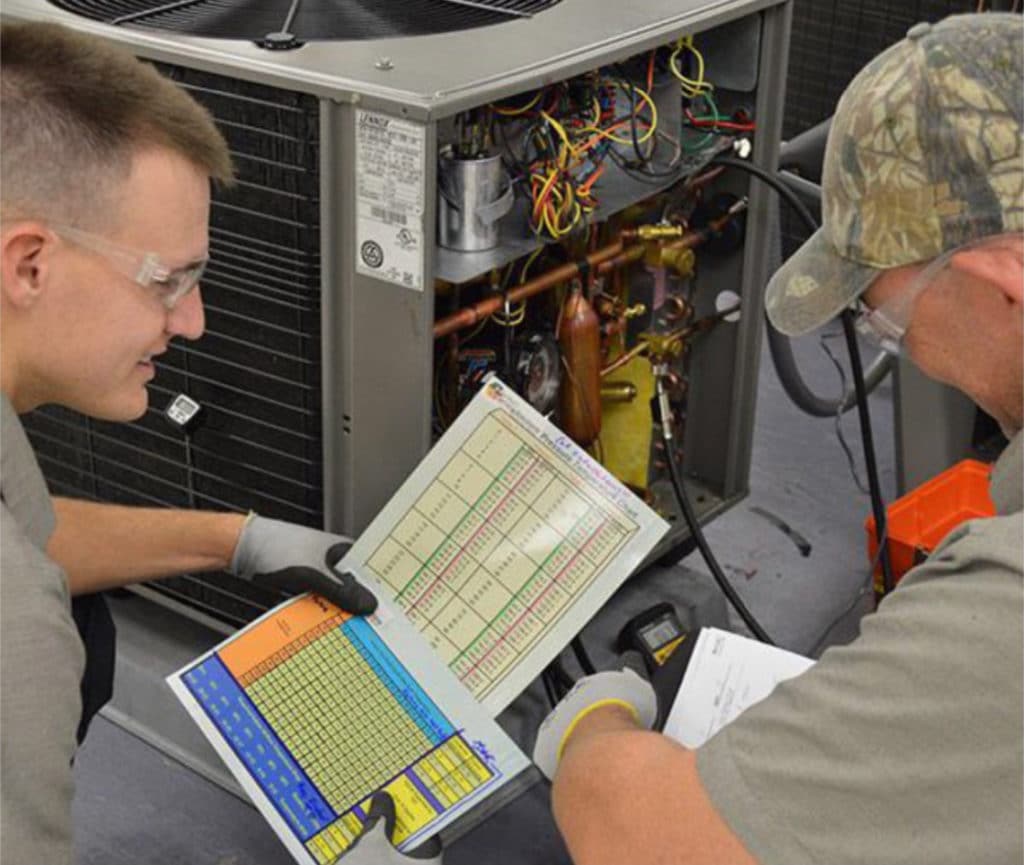 The fact that we've lasted for decades in the comfort business is proof positive that our reputation as the top cooling services provider is something we live up to. If you want nothing less than 100% customer satisfaction, look no further than Ainsworth & Co. Air Conditioning – Heating. When it comes to comfort issues in your home, we've got you covered! Give us a call at (281) 837-8454 or complete our request form today.
For optimal performance, it is recommended to have your air conditioner serviced at least once a year. However, depending on the usage and environment, some units may need to be serviced more frequently.
If your air conditioner is not cooling properly, if it is making strange noises, or if the unit is leaking, it may need to be serviced.
Air conditioning services can help improve the quality of your indoor air, making it more comfortable to breathe. They can also help to reduce dust and other allergens in your home. Additionally, air conditioning services can help to improve the efficiency of your heating and cooling system, saving you money on your energy bills.
Air Conditioning - Servicing The Baytown, Mont Belvieu, Highlands, TX, And Surrounding Areas