Indoor Air Quality In Baytown, Mont Belvieu, Highlands, TX, And Surrounding Areas
Enjoy Healthier Living With Expert Indoor Air Quality Solutions
All air purification systems we carry are effective at removing up to 99% of pollen, mold, pet dander and other particles (even viruses!) to ensure you don't just breathe easily, but also healthily. Depending on the system you choose, you can also enjoy optional carbon filtration to remove odors or UV germicidal lights to kill bacteria.
Need hospital-level air purification? Ainsworth & Co. Air Conditioning – Heating has you covered.
Ventilation systems from Ainsworth & Co. Air Conditioning – Heating come in two types: heat recovery ventilators for colder climates and energy recovery ventilators for warmer climates. Designed to transfer heat from indoor air before being discharged, heat and energy recovery ventilators are ideal for new homes that are tightly sealed or newly remodeled properties fitted with energy-efficient upgrades. They promote airflow and don't emit ozone, a known lung irritant, resulting in proper filtration for cleaner, fresher air indoors.
Energy recovery ventilators also offer the added benefit of transferring indoor humidity to the outside, helping keep you comfortable inside the home.
Depending on your needs, you can take advantage of our Lennox humidification and dehumidification systems, all designed to control moisture levels inside the home to maintain comfort, improve indoor air quality, protect furnishings from moisture damage, and keep you healthy by keeping mold and mildew growth at bay. Our humidity control solutions also fit seamlessly into existing Lennox heating and cooling systems for your convenience.
To keep your home's indoor air quality at optimal levels, count on Ainsworth & Co. Air Conditioning – Heating to provide the services you need, 24 hours a day, seven days a week. Our professional NATE-certified technicians are always ready to help customers reduce the harmful impact of environmental risks to health and well-being.
As a trusted Lennox® Premier Dealer™, one of the few who have served area customers for over 70 years, we can help you maintain ideal air quality inside your home by offering a range of HVAC solutions, including the following systems: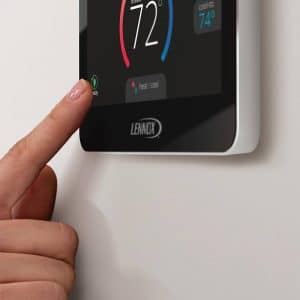 Get in touch with us to kickstart your journey to a healthier, more comfortable home. For more information about our indoor air quality solutions, including HVAC repair, just give Ainsworth & Co. Air Conditioning – Heating a call at (281) 837-8454 or complete our request form.
An air purification system is a device that helps to remove contaminants from the air in your home. These systems can help to reduce allergens, dust, and other airborne particles that can cause respiratory problems.
The symptoms of poor indoor air quality can vary depending on the person. Some people may experience headaches, dizziness, nausea, or respiratory problems. If you think you may be experiencing these symptoms, it is important to see a doctor. This is where the air purification system installation in Baytown, TX might solve the problem.
There are a few things you can do to improve the indoor air quality in your home. They are as follows: install an air purification system, change your furnace filter regularly, vacuum and dust regularly, keep your home well-ventilated, or install a ventilation system in Baytown, TX.
Indoor Air Quality - Servicing The Baytown, Mont Belvieu, Highlands, TX, And Surrounding Areas