Commercial HVAC In Baytown, Mont Belvieu, Highlands, TX, And Surrounding Areas
Premier Provider of Commercial HVAC Solutions Since 1947
Since 1947, Ainsworth & Co. Air Conditioning – Heating has consistently brought you highly dependable commercial HVAC solutions. Unfortunately, when something goes awry with your commercial HVAC system, it can affect both the productivity of your employees and the happiness of your customers.
For over 70 years, we've brought high-quality heating, cooling and indoor air quality solutions to businesses in East Texas. We are the experts to call for commercial HVAC-related issues.
Here's a rundown of common issues that your commercial HVAC system can experience.
Seriously overheating parts, a build-up of dirt on the heat exchanger, a clogged and dirty air filter or a gas leak can all affect air quality. Get a professional technician to have a closer look at your commercial HVAC.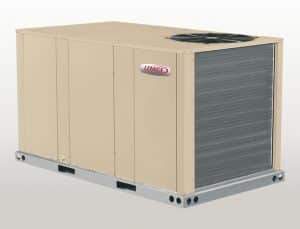 Why is your air conditioner not cooling? Air flow inconsistency could be the culprit. Leaks or cracks in ductwork are best located and repaired by a reliable commercial HVAC contractor.
Rattling sounds and other odd noises coming from your commercial HVAC are telltale signs that you need professional HVAC repair service. Let our HVAC contractors get your unit running efficiently again.
Our Recognitions & Affiliations
As one of the most trusted HVAC contractors in the region, Ainsworth & Co. takes pride in the numerous recognitions we've received over the past 70+ years.
Rated A+ by the Better Business Bureau (BBB)
Special recognition from Lennox® for being a dealer for over 70 years
Robin Forrest – Top 10 Business Women of Houston
Get in touch with Ainsworth & Co. Air Conditioning – Heating and let us take care of all your commercial needs. We install and service of all types of commercial HVAC equipment. For more information about our various solutions, call us at
(281) 837-8454
or
complete our request form
.
Commercial HVAC - Servicing The Baytown, Mont Belvieu, Highlands, TX, And Surrounding Areas