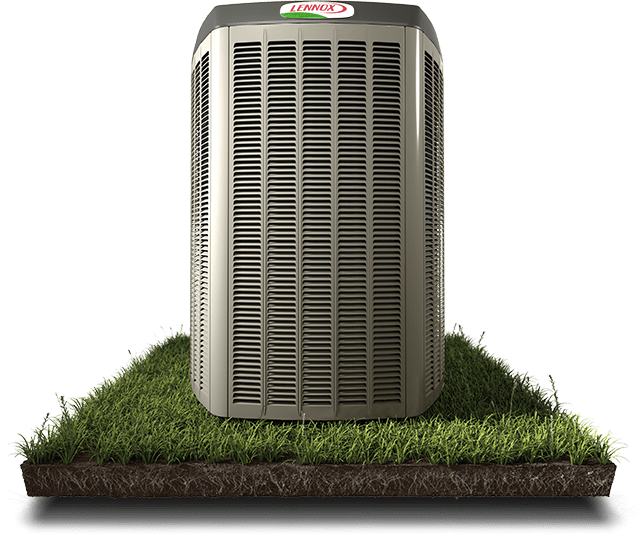 MULTI-STAGE AIR CONDITIONER
The most efficient two-stage central air conditioner you can buy*
Price Guide

$$$

Efficiency Rating (SEER)

Up to 21

Energy Star®

ENERGY STAR® Qualified

Warranty

10-Year Limited Warranty on covered components including compressor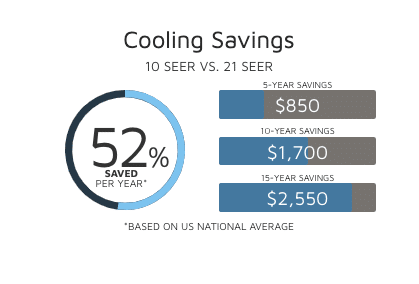 Comfort and efficiency come together perfectly
The XC21's multi-stage operation allows it to fine-tune your cooling, humidity levels and energy use by matching output to demand. 
Cooling that goes beyond temperature control
Humidity levels can drastically affect how the air in your home feels. It can make the air feel up to 8 degrees warmer than the actual temperature. By working with the Humiditrol® whole-home dehumidification system, the XC21 can preserve your comfort in every way.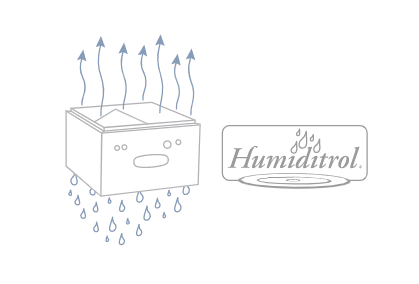 "It is actually cheaper to keep it running all the time rather than turning it on and off, which I love."
– 

Donnaw98, Peoria, Illinois
An energy-smart decision you'll appreciate every day
With efficiencies of up to 21.00 SEER, the XC21 can lower your energy bills by hundreds of dollars a year, while still keeping your home cool and quiet.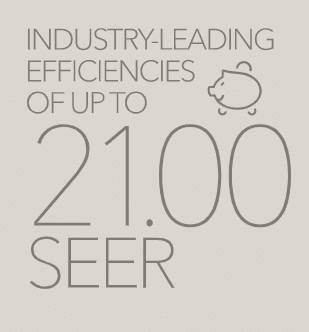 Leading the way in smart energy use
Advanced engineering in the XC21 means enjoying smart, energy-efficient comfort all year long. This product has been designated as one of the Most Efficient ENERGY STAR certified products in 2019. Products that are recognized as the Most Efficient of ENERGY STAR in 2019 prevent greenhouse gas emissions by meeting rigorous energy efficiency performance levels set by the U.S. Environmental Protection Agency.
You'll hardly know it's running
The XC21 uses SilentComfort™ technology to reduce operating noise, making it the quietest multi-stage air conditioner you can buy. Even when installed outside a bedroom window, it lets you rest peacefully.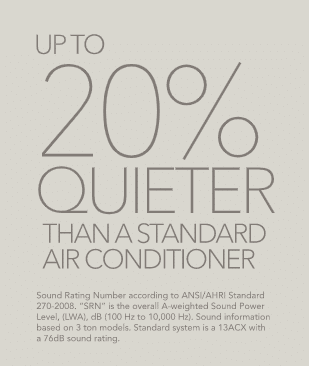 Everything comes together perfectly
Together with other products from the Dave Lennox Signature® Collection, the XC21 takes comfort to an entirely new place.