Your commercial HVAC systems are an integral part of your business. After all, they work to keep your entire building comfortable, no matter the season. With that in mind, it's vital to have them inspected every now and then, and essential that the person doing the inspection be a consummate professional. Thankfully, there are ways for you to determine if you really did hire the right person for the job.
In this post, air conditioner replacement pros from Ainsworth & Co. Air Conditioning – Heating discuss the four questions to ask yourself when evaluating your commercial HVAC services provider.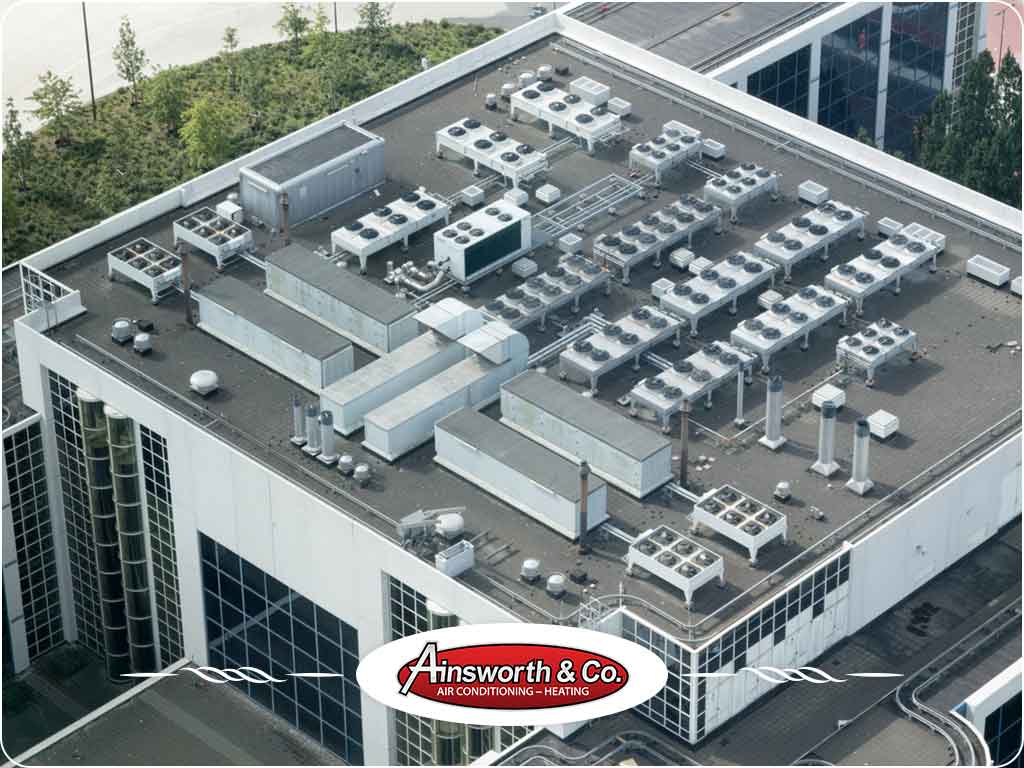 How Long Will the Inspection Take? – A complete inspection of your commercial HVAC systems should take around 60 minutes per system. If your HVAC services provider says it will take less time than that, it's best to find a different professional, as this isn't enough time to ensure your HVAC system is thoroughly inspected.
Will the Contractor Review Maintenance Issues With You? – Understanding what was found during the maintenance visit is essential for every homeowner, especially if corrective action will be required. To help you accomplish this, ask your HVAC services provider to review any issues with you. If they refuse to do so, consider looking for a more cooperative contractor to do the work.
Are They Licensed? – Your commercial HVAC systems are an important part of your property, so be sure to hire only HVAC repair experts who are licensed in your area. This is because licensed professionals are more likely to be more thorough in their inspections, as well as any required repairs of your system.
Does the Maintenance Plan Include Evaluating the Equipment's Performance? – To determine if your HVAC systems are operating as smoothly and efficiently as possible, the equipment's performance should be checked. If you realize that your HVAC services provider overlooked this step, hire another contractor to redo the entire maintenance process.
Make your search for furnace replacement experts easier by turning to Ainsworth & Co. Air Conditioning – Heating. We're your leading provider of residential and commercial HVAC services. Give us a call at (281) 837-8454 or fill out our contact form to request an appointment. We serve homeowners in Baytown, TX, and other nearby areas.