It's heating season, which means you'll need to use more energy to keep your home warm and comfortable. While it's normal for homeowners to see an increase in their energy bills during this time of year, many swear by certain habits that help keep their energy consumption to a minimum.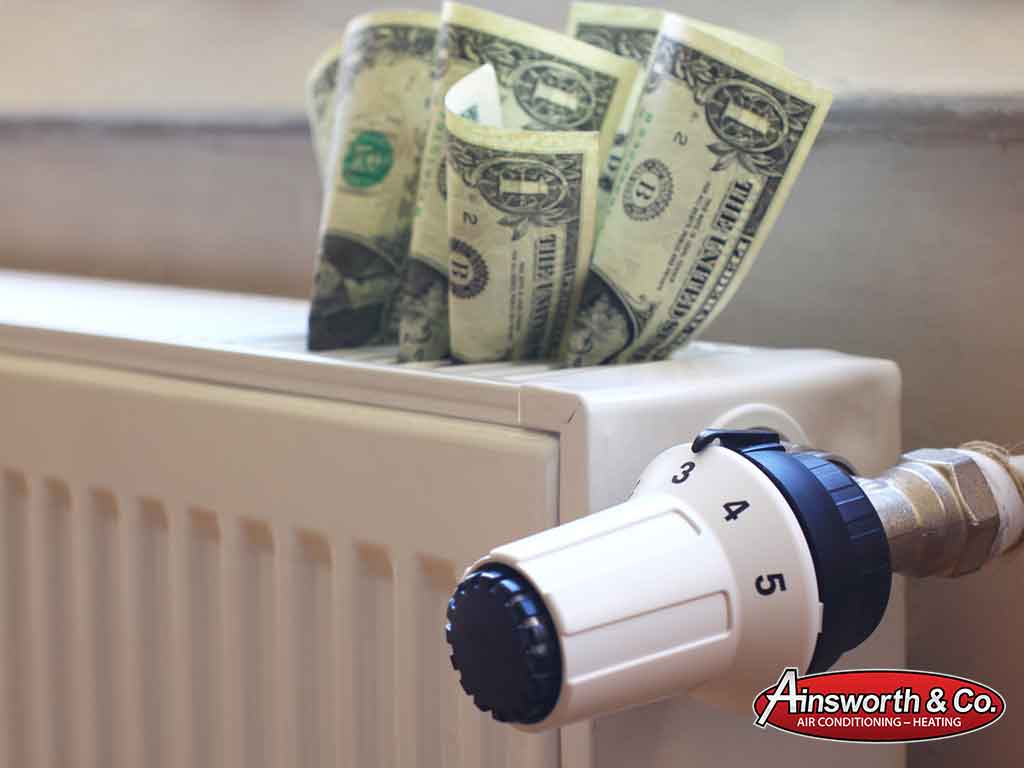 Today, Ainsworth & Co. Air Conditioning – Heating, your local HVAC repair pros, lists four of these energy-saving habits.
Unplug Unused Items
Even when not in use, appliances that are plugged in can still suck power. Make it a habit to unplug anything you're not actively using at the moment. This energy-saving trick may seem small, but it can have a real impact on your yearly savings. Unplug devices you rarely use or invest in power strips that will allow you to turn off multiple devices at once.
Turn Down the Heat at Night
Before you go to bed at night, turn down the heat by at least eight degrees to lower the temperature while you sleep. As any furnace replacement pro can tell you, every degree you lower the thermostat can net you an estimated 1% off of your heating bill.
Replacing the HVAC Filter
An old, dirty HVAC filter can cause your heating system to work less efficiently. Make it a habit to replace filters on a timely basis, preferably every three months. This way, you can ensure its long-term performance and possibly even extend its life span.
Investing in a Smart Home
Many homeowners take advantage of smart home technologies to help keep their homes comfortable while cutting down on heating expenses. Consider a programmable thermostat; this device "learns" your household's temperature preferences and replicates them automatically. Properly programming smart thermostats is the key to ensuring stable temperatures at any time of the day.
Whether it be a simple heating repair, routine HVAC maintenance or a full-blown air conditioner replacement, Ainsworth & Co. Air Conditioning – Heating has the experience and know-how to get the job done right the first time. We offer heating and cooling products that can help you achieve indoor comfort and energy efficiency any time of the year.
Call us today at (281) 837-8454 or fill out our contact form to request an appointment. We serve residents of Crosby, TX, and surrounding areas